Our water Jet Blasting and industrial dry and wet vacuuming services serve a variety of industries dealing with everything from caked on grime to hazardous waste to decontamination of a job site.

Chemical Plants
Our skilled professionals are trained to handle many of the challenges that make Jet Blasting and vacuuming in a chemical plant difficult. Our no-entry tank cleaning options remove the risk faced by operators trying to clean a tank from the inside, and tanks that do require entry for cleaning can be served efficiently and safely by our staff who are all trained in confined space entry and other job specific hazards.
We understand that the longer your plant remains down, the more money you lose. That is why we strive to do the job quickly, but we also focus on making sure the job is done well. We want to make sure our work prevents as many future shutdowns as possible. Restoring efficiency to your facility, quickly and safely.
Quarries & Mines
Slag and gravel are no problem for our Jet Blasting and vacuuming services. We work with you to create a plan tailored to your needs, whether that be cleaning equipment, helping clear narrow spaces of debris, or simply cleaning a blockage in pipes on the site. Get conveyor systems, tanks, and pumps working at full capacity as well as stormwater and runoff system compliant and operational.
Refineries
We offer tank and line cleaning of any kind of size and can handle almost any type of waste in our industrial vacuums. Our Jet Blasting also uses water only, minimizing risk of damage or explosion. Get your equipment back to 100% capacity by choosing Jet Blast®.
Manufacturing Plants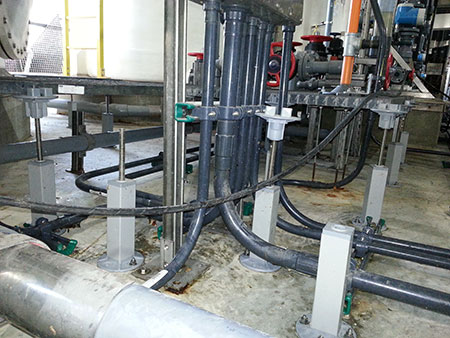 Our versatile equipment works for virtually all line machines, and our sales professionals are experts in helping you navigate what services can best handle your needs. We can clean everything from manufacturing equipment to floors, walls, and ceilings. We also handle decontamination of plants in both scheduled and emergency situations. Any type of fouling agent or debris can be removed quickly and efficiently.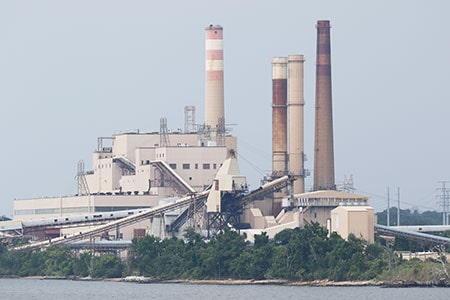 Bringing a power plant offline for cleaning is something no one wants to do, but it is necessary for plants in need of a full, thorough cleaning. At Jet Blast®, we focus on efficiency, speed, and quality of work to ensure we do the job right the first time.
When equipment is fouled from the plant fuel source, we make cleanup easy. Our industrial vacuums can handle fly ash no matter whether it is hot or cold, and we can clear any blockage in the system caused by product buildup. For oil-fired power plants, we use a combination of our Jet Blast technology and our industrial vacuuming to clean any tanks and remove buildup.
We also have some services that can be done while a plant remains online. Clinker removal, removing large masses of unburnt coal from the sides of a boiler, can sometimes be done while a plant is operating. If you need a service done while your plant remains online, please contact us so we can discuss the details.
Shipyards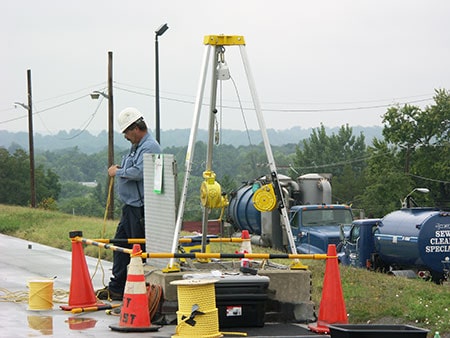 Jet Blasting makes quick work of extensive areas, clearing debris, buildup, spills, and slippery areas anywhere in the shipyard. We also service the ships themselves, cleaning tanks, stripping decks, and cleaning hulls. For more information on how we handle ships, please check our services page here.
Contact Us Today to Learn More
If you have an industrial project in need of water Jet Blasting or industrial vacuuming services, contact us so we can send one of our experts out to assess your site.
At Jet Blast®, we provide more than your typical free estimate. As part of every estimate, we ensure:
One of our trained professionals will visit your job site.
We take measurements and/or quantities needed to perform the work.
We also take samples or material safety data sheets so we know exactly what we're dealing with.
We have a job discussion with you to ensure everyone is on the same page.
You get a tailored proposal and job specific quote.
We schedule services at your convenience.
And we always arrive on time and complete the service. This is usually within 24 hours of your call for our clients in need of emergency service.
Get service 24/7, 365 days a year.
We know how important it is to have a service provider you can trust to handle sudden issues with speed and professionalism. We pride ourselves in our ability to respond to any emergency call without compromising the quality of the job. Call us now so we can send an expert to your emergency immediately.