Buildup and Blockages Blasted Away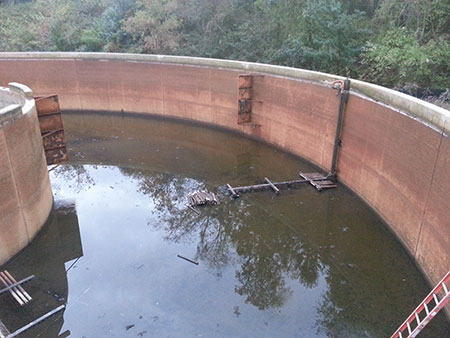 Occasionally wastewater treatment plants will encounter buildup or blockages that are too great to handle with their on-site team. That's where Jet Blast® can help. Our 24/7 emergency response team can quickly get a wastewater treatment plan up and running again with as little downtime as possible. We focus on ensuring that the job is done well; we understand that less downtime also needs to account for downtime from future blockages not cleared properly the first time.
We can also assist with regular cleanings of wastewater treatment equipment. Whether you are looking for us to handle a full clean of a wastewater treatment plant or simply need more hands on deck in scheduled clean, we have a solution for you.
A Tried-and-True Partner for Removing Hazardous Waste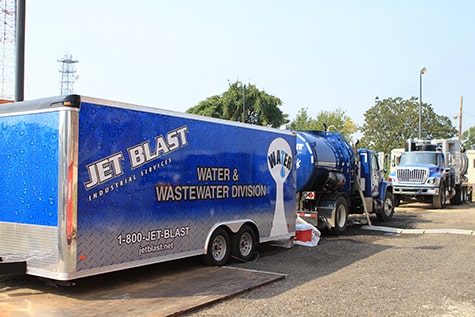 Jet Blast® has worked on multiple wastewater treatment plants in the past and has contractors that can easily slot into existing teams with little additional training. Our goal is to partner with the contractor or municipality when cleaning a wastewater treatment plant. This is doubly true when dealing with hazardous materials.
Our experienced professionals can efficiently remove hazardous waste in partnership with the treatment plant without exposing themselves or anyone else around them to danger. We take risk seriously and understand that doing the job "right" means doing it safely. We do not haul hazardous waste, but we will always work with our clients to make sure it is handled appropriately.
Scheduled or Emergency Service, Covered.
Whether you've got a scheduled shutdown of a wastewater treatment plant scheduled or need someone to handle an emergency cleaning in the next 24 hours, we can help. Call us today so one of our estimators can talk with you more on the details of your job and quote you a fair price.