Wet and Dry Vacuuming
Equipment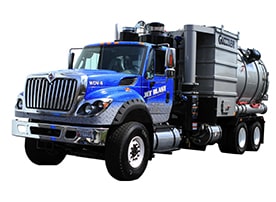 Jet Blast® Industrial Services provides powerful vacuuming services, wet or dry, to solve cleaning problems such as dust free cleaning or removing thick, sludgy materials that cannot be removed by conventional methods. Jet Blast's® vacuum trucks safely and efficiently remove sludge and viscous materials from sumps, tanks, sewers, and pits. Vacuum trucks range up to 6,000 C.F.M. with up to 27″ of mercury and have up to 17 cubic yard tank capacities. All wet/dry vacuum trucks are equipped with full opening rear doors and full tilting dump bodies for conventional off loading.
Typical Materials We Vacuum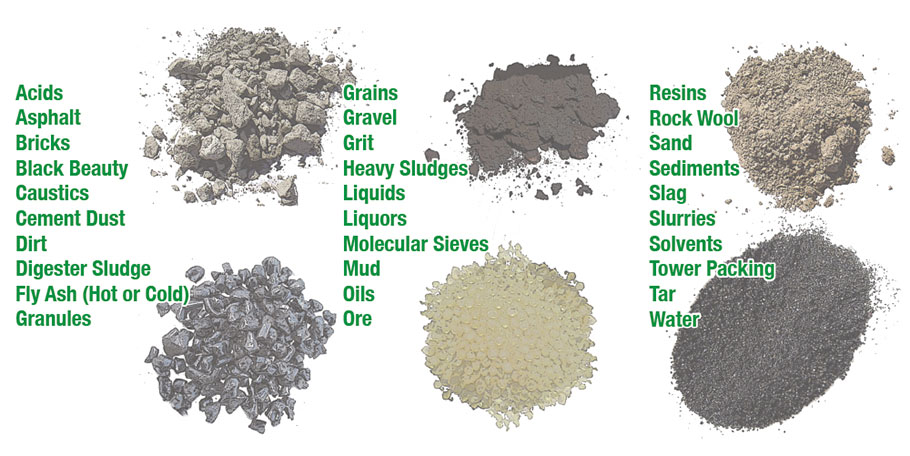 Liquid Vacuuming
Jet Blast® Industrial Services offers tough liquid vacuum tankers designed to pneumatically remove the full spectrum of industrial and municipal liquid wastes. When the material is collected it can be dumped conventionally or pressure off loaded into suitable disposal containers.
Filtration System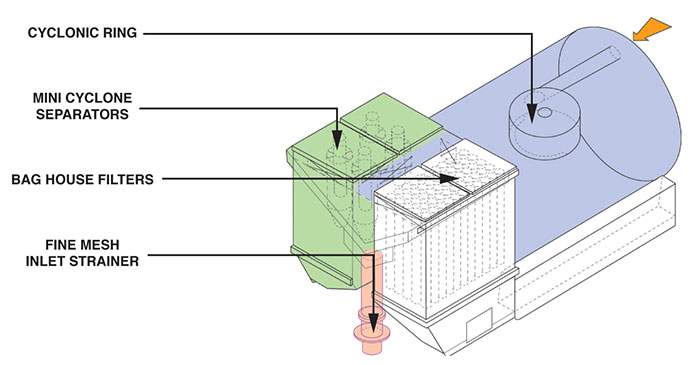 Environmentally Safe
Our Fleet of vacuum trucks come standard with multi-stage filtration systems. The material goes through an initial cyclonic ring drop out into the 17 cubic yard debris body then any airborne particles go through a series of mini cyclones, then into the fully functional bag house (with blow downs to prevent bag blinding) and finally a fine mesh inlet strainer ensures any ambient discharge into the environment down to one micron. HEPA filters can be fitted to our vacuum trucks for your asbestos, lead or any other environmentally critical cleaning needs.
Specialty Liquid and Dry Containment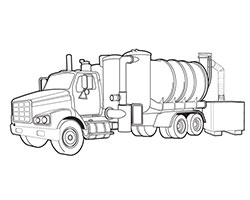 Auger Off Loading
Allows the transfer of recyclable material, wet or dry, to containers, super sacks, or any other vessel of your choice. Transfers are done safely and efficiently without leaving the job site.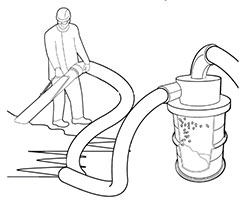 Power Drumming
Convey material, wet or dry, hundreds of feet away from our vacuum trucks and into 55 gallon drums, ready to be sealed. Power drumming is excellent for containment of hazardous waste spills or product recovery.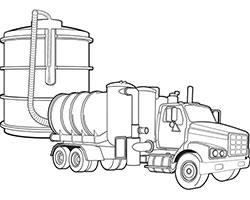 Pneumatic Off Loading
Conveys materials, wet or dry, hundreds of feet away from our vacuum trucks up and into silo's, or any other vessel you desire.