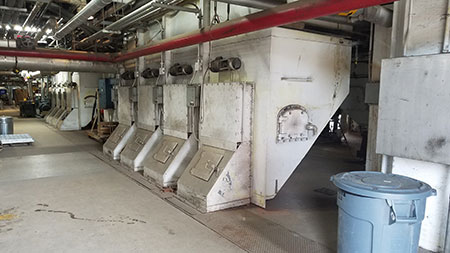 Whether you're looking for help to clean a power plant during a planned outage or are trying to prevent one, we can help.
Jet Blast® has the tools, professional training, and years of experience to ensure every power plant we work on is cleaned fully and efficiently the first time. We work with all types of power plants using any fuel source and can clean all parts of a plant. Some of the most common plant types we work on are…

Coal-Fired Plants
We handle the removal of hot or cold ash, clear any blockages from product buildup, clean equipment, and remove any masses of unburnt coal on the sides of the boiler. All parts of a power plant can be cleaned, and surrounding plant infrastructure can be scheduled for a simultaneous cleaning while a plant is offline. This includes coal yards, stormwater management, and wastewater treatment systems.
Some services, such as clinker removal, can be done while a plant is still online. Others need to be done when a plant is offline. Please contact us with your job details for a free estimate on both cost and downtime required for our services.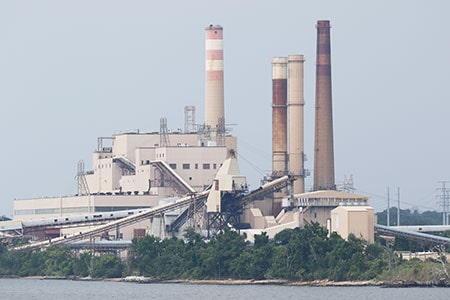 Oil-Fired Plants
Fuel storage and tank cleaning is essential to the operation of an oil-fired power plant. Safety, efficiency, and thoroughness are required for keeping these plants offline for as little time as possible. Our no-entry tank cleaning services offer a safer way to clean tanks and clear blockages when dealing with these types of plants. Where we do need to enter a tank, you can rest assured that our staff are well-trained and OSHA-compliant. We can also handle cleaning of power plant equipment and associated systems such as wastewater management and storm water management needs.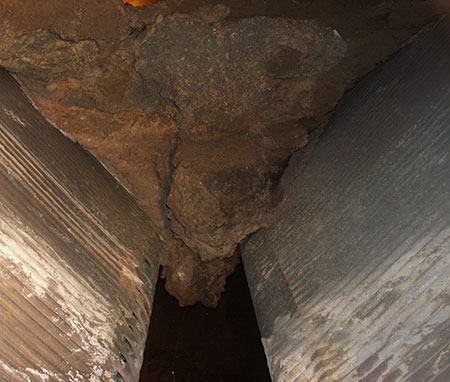 Refractory Removal
Our Jet Blast systems are perfect for refractory removal in power plants. As refractory lining wears down and needs to be replaced, it's important that the old lining is completely removed before a new one is applied. Water Jet Blasting provides a cleaner finish than sand blasting, making it more cost effective and less time intensive for refractory removal.
Emergency Service
If you need extra, well-trained hands on deck to help clean a plant during an unexpected outage, we are standing by to help. Our 24/7 emergency service is available to respond 365 days of the year, and we can act as backup for your existing staff when handling power plant emergencies.
Contact Us Today to Learn More About How We Work with Power Plants
Our expert sales staff are standing by to help with any project. Contact us with your problem and let us ensure things run smoothly again.