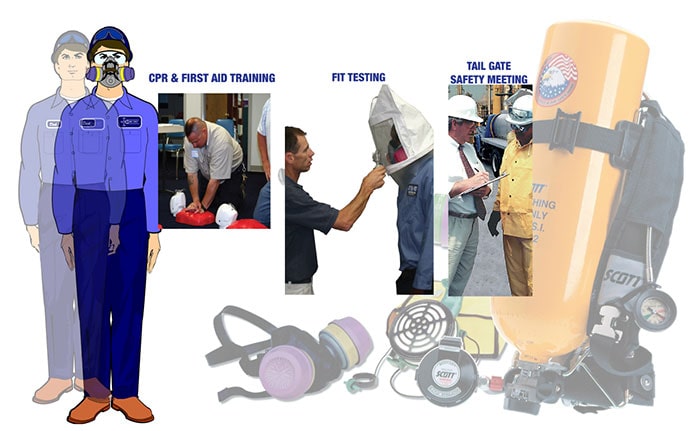 Jet Blast® Industrial Services has the best trained personnel in the business. Training is verified in the form of written tests, hands on training and project site audits. In addition to Jet Blast's® written safety program, the following are also part of our safety and training procedures: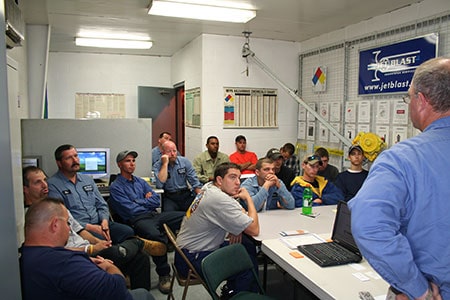 New Hire Outline
Fire protection/prevention, first aid/CPR, electrical safety, confined space entry, respiratory protection, hazard communication, vacuum safety operation, personal protective equipment, site/job specific hazards, signs, barricades and flagging, water jet blasting safety, OSHA PSM 1910.119, housekeeping, lock out/tag out, drug-free workplace, emergency response, fall protection, incident reporting, fit testing, ambient air testing methods & equipment.
Substance Abuse Program
To assure quality and reliability in Jet Blast® Industrial Services personnel, we have incorporated our own Substance Abuse Program that includes the following: pre-employment testing, random testing, testing for cause, DOT testing, post accident testing.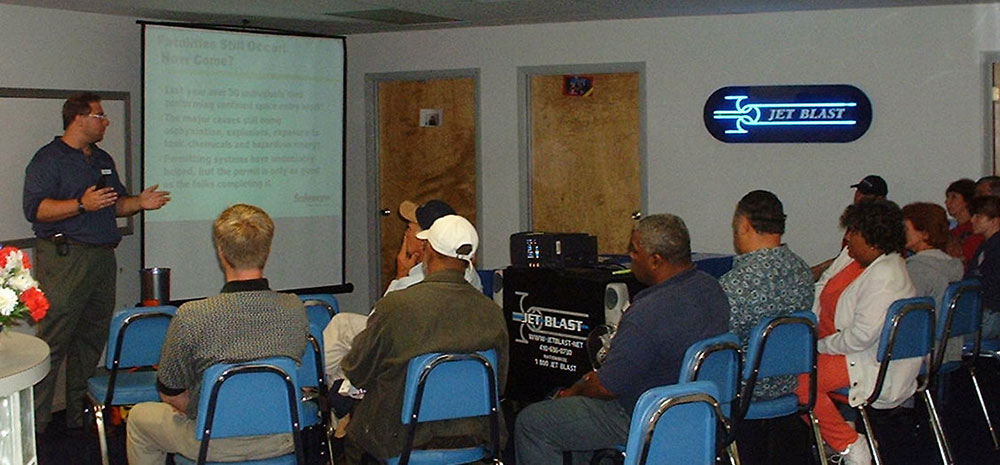 Continued Training
Confined space entry, respiratory protection, man-lift operation & safety, trench rescue.
Confined Space Entry Training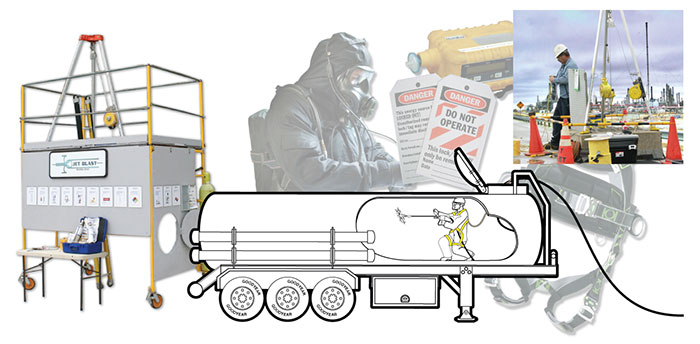 Entering a confined space or a hazardous to life atmosphere requires well trained personnel. Jet Blast® Industrial Services provides our customers with the most thoroughly trained and best equipped technicians and laborers in the industry. Trust us to approach your confined space entry cleaning in a professional and competent manner in compliance with all NIOSH, MOSHA and OSHA standards. Are you confident with your current vendor's confined space entry training or procedures? Call us! Compare us! Our training and procedures are documented and second to no other in the industry!
Compare Our Safety & Training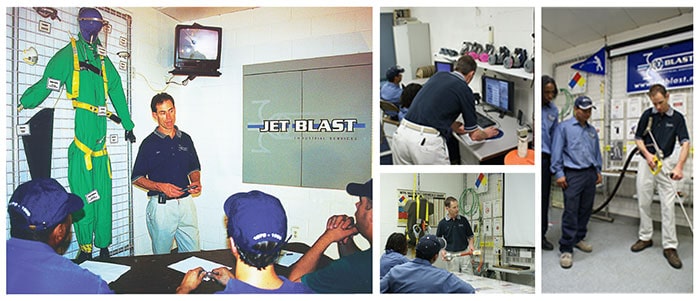 Use Us with Confidence
Jet Blast® Industrial Services has a full time Safety Director. Our training and procedures are taught in-house and through the use of certified trainers. Our training is documented and open for audit. Is your current vendor's safety and training documented? Is it open for audit? Are they trained at all? Compare us! Call us for any of your industrial cleaning needs and use us with complete confidence that Jet Blast® Industrial Services is one the most safety conscience and well trained professionals in the industry.