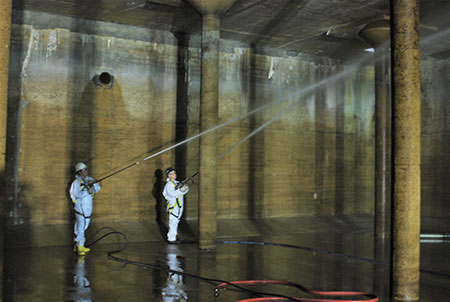 Storm structures come in all shapes and sizes, which can make cleaning them and removing debris a challenge. At Jet Blast®, we pride ourselves on ensuring we have the best tools to fit any job, and that includes all storm structures.
Keeping Storm Drains and Runoff Systems Flowing
Trench drains, oil and water separators, grease traps, electric manholes, and utility vaults are no match for our water Jet Blasting, Combo Vacuum, and HYDROVAC TRUCKS. We can quickly and easily power through any sludge, grime, build up, and debris found in storm systems with our variety of Jet Blasting nozzles. We always have the best tool for the job on hand, allowing us to provide immense value to our clients. We make sure we do a job right the first time, saving our clients' money and time in the long run.
Any tank, any pipe, any line, any size. We've got your back.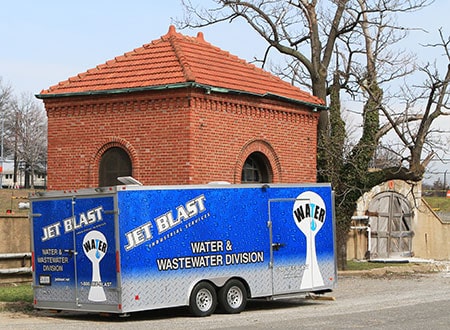 Emergency Service 24/7, 365 Days a Year
We know how important it is to have a service provider you can trust to handle sudden issues with speed and professionalism. We pride ourselves in our ability to respond to any emergency call without compromising on the quality of the job. Call us today to get started.
Call Today for a Free Estimate
At Jet Blast®, we provide more than your typical free estimate. As part of every estimate, we ensure:
One of our trained professionals will visit your job site.
We take measurements and/or quantities needed to perform the work.
We also take samples or material safety data sheets so we know exactly what we're dealing with.
We have a job discussion with you to ensure everyone is on the same page.
You get a tailored proposal and job specific quote.
We schedule services at your convenience.
And we always arrive on time and complete the service. This is usually within 24 hours of your call for our clients in need of emergency service.
No matter whether you need a single storm structure cleaned or want an entire system flushed, we can help. Call now to schedule your appointment.