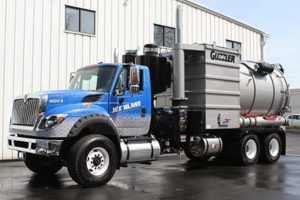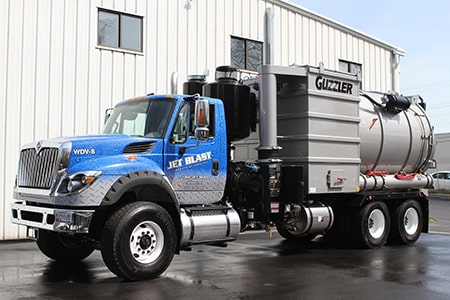 Vacuum Truck Services In Lothian, Maryland
Jet Blast provides reliable industrial vacuum truck services for thoroughly cleaning any area. Our trucks can handle wet and dry debris and are perfect for cleaning up dust or tar spills. Our method is especially effective in removing sludge and other dense debris, making it more efficient than traditional cleaning methods. Our fleet includes liquid vacuum vehicles, which allow us to safely collect all types of liquid waste, including those found in industrial and municipal settings. With Jet Blast's vacuum truck services, disposal is easy and hassle-free.

Our Vacuum Truck Services Utilize Cleaning And Vacuuming Techniques
Our sewer cleaning service is highly efficient and employs cutting-edge technology to eliminate sticky substances and debris from sewer pipes. Our method involves using a high-pressure hose to remove blockages and completely clean the inner walls of the pipes. As the hose is withdrawn, water flushes the sewer, leaving it clean and clear. Our strong suction system can collect heavy materials that pass through the utility hole, and we use a jet to thoroughly clean the maintenance hole. Our vehicles are designed to be less disruptive than other cleaning methods, as they can be conveniently positioned near the maintenance hole.
Remove Any Substance With Our Vacuum Truck Services
Jet Blast provides heavy-duty industrial vacuums and combo trucks equipped with multi-stage filtering systems for safe and eco-friendly cleanup of various materials including the following:
Resins
Rock Wool
Sand
Sediments
Slag
Slurries
Solvents
Tower Packing
Tar
Contact Jet Blast Inc. Today!
Jet Blast® Industrial Services strives every day to provide our customers with the best service and equipment possible. Providing a safe and stable workplace has allowed us to keep a team of quality people with most having a tenure of 15 – 25 years with Jet Blast®. With all that experience under one roof, we have been able to provide reliable 24-hour service since 1979. I believe this helps to set us apart from the competition.
Compare us! Let us make your job easier. If you're located in Maryland, Pennsylvania, Delaware, Northern Virginia, or Washington, D.C., contact us by email at [email protected], call us at 410-636-0730, or fax us at 410-789-3907, and don't forget to keep in touch with us on Facebook!